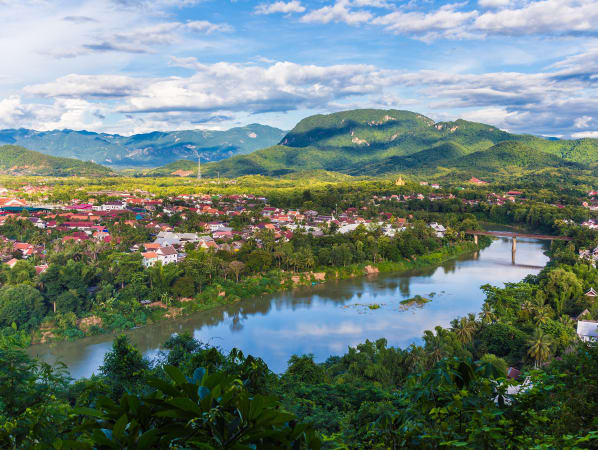 Building Ecohealth in Southeast Asia
The Field Building Leadership Initiative was a major five-year initiative to build the field of Ecohealth in Southeast Asia, specifically in Cambodia and Laos. It was funded by the International Development Research Centre (IDRC) with match funding from participating institutions.  
The Initiative's long-term vision was to build a well-established field of Ecohealth that is sustainable, institutionalized and influential in global processes that drive environmental and health policies.
The project included research, capacity building, knowledge translation and networking. Veterinarians without Borders-Canada was placed to help drive such initiatives because of our unique strengths in building connections between animal, human and environmental health.
Core Project Principles
By applying the Ecohealth approach – which considers the dynamic relationships between animals, humans, and the environment – our research and development of the project contributed to more sustainable agricultural practice, leading to healthier people and environments. 
Six principles were consciously applied throughout this initiative:
Systems Thinking
Transdisciplinary Research
Participation
Sustainability
Gender and Social Equity
Knowledge to Action