Veterinarians Without Borders/Vétérinaires Sans Frontières (VWB/VSF) is excited to announce its Summer 2023 Access to Care Award recipients. These awards, including scholarships, bursaries, and pet first aid training, are aimed at increasing capacity to animal health and care throughout Canada's northern territories where veterinary care is extremely limited. The goal is to train individuals living in the North to stay in the North and provide needed animal health services.
A huge thank you to the Angel Gabriel Foundation and the Ian and Rochelle Laing Family Foundation for your support of the Access to Care scholarships!
Meet our Summer 2023 Access to Care Award scholarship recipients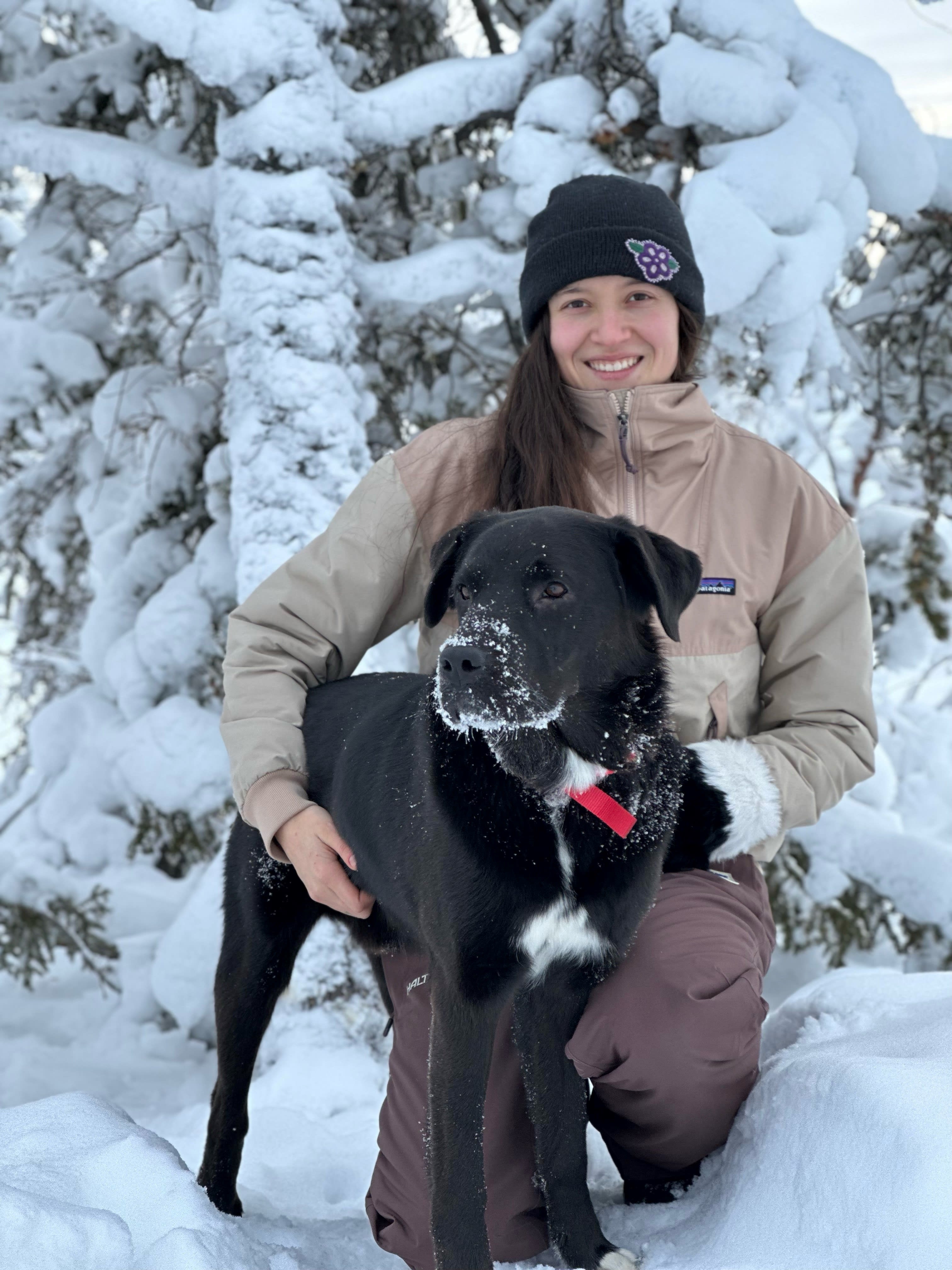 KANDIS VILLEBRUN, NWT, Western College of Veterinary Medicine
*Recipient of the Ian and Rochelle Laing Family Foundation Scholarship
1. What inspired you to pursue an education in veterinary medicine?

I was inspired by the need for more veterinarians in the North. I have always had a love for animals, and throughout my post-secondary education thus far I've also found my passion for health, particularly One Health. Making a difference in my community and territory has always been a goal of mine, and doing this through a field of work I am passionate about has been my inspiration to pursue a veterinary medicine degree.
2. Why is it important to support animal health across the North?
I think animal health is critically important in the North because of One Health. Not only are pets a large pet of northerners lives for companionship, but animals have always played a role in subsistence for northern communities. Advocating for animal health in the North will always support better health for our animals, people, and the environment.
3. How will you be able to contribute to access to animal health care across the North?
I hope to return to the NWT to practice as a veterinarian. I am hoping to practice in small animal medicine to increase the access to vet care and be a support for rural and remote areas. Or, I would like to practice in wildlife and public health, and advocate for animal welfare and its connection to human and environmental health to tackle diseases like rabies.
4. What are you most looking forward to about your school year ahead?
I am looking forward to increasing my knowledge in areas I have less experience in and learning from colleges along the way. I am also excited to develop as a veterinarian and become the best vet I can be for my community in the future!
5. Anything else to add about being an Access to Care award recipient?
I am very grateful to be able to receive this award as it is a huge support for this next year. I am excited that the north can be supported in this way and hope to continue to return to the NWT throughout my degree and promote the need for access to vet care!
TANNICKA REEVES, Yukon, Western College of Veterinary Medicine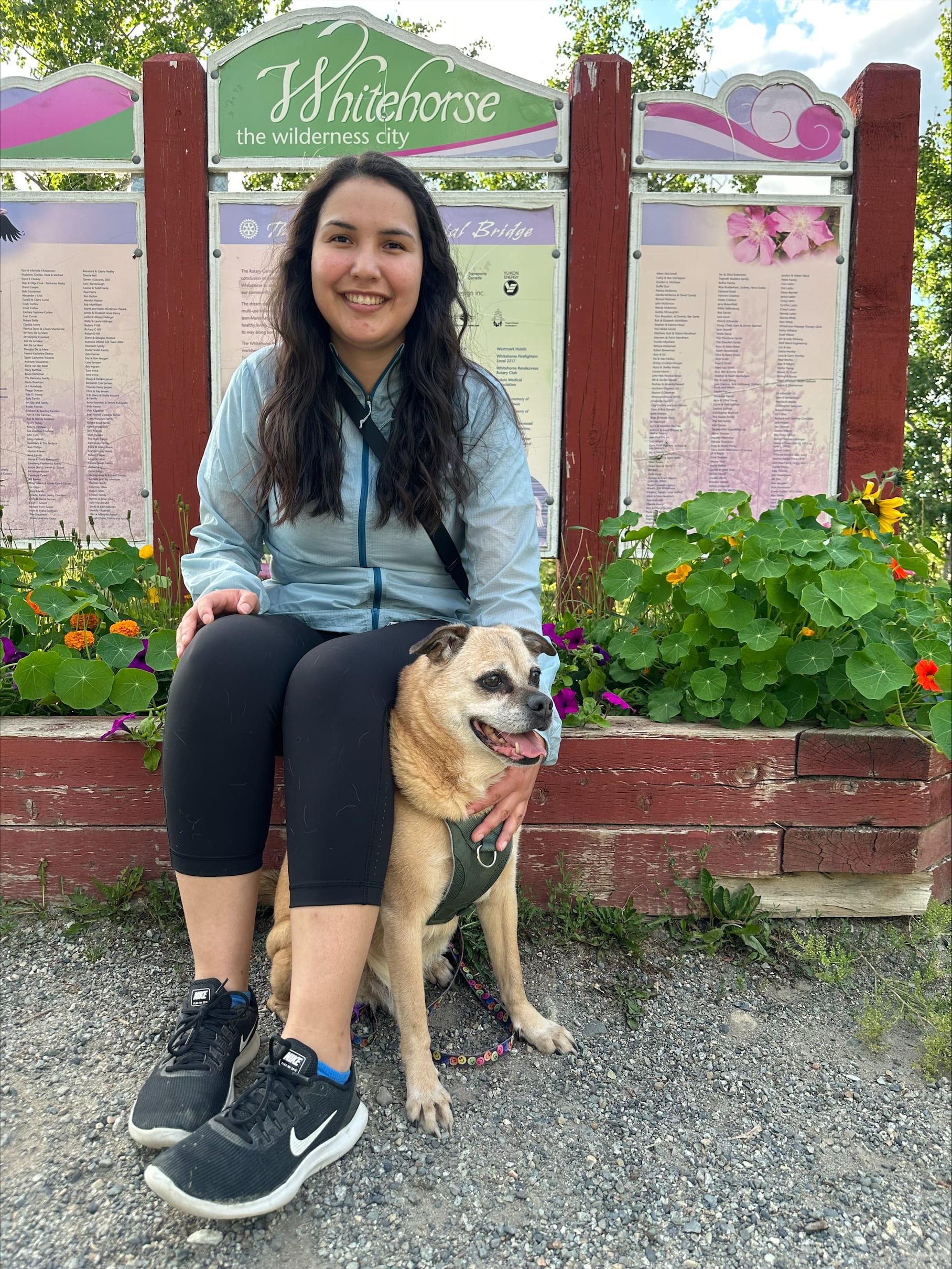 1. How does it feel to be a two-time Access to Care Award recipient?
I feel some definite imposter syndrome, but receiving this award further motivates me to do all I can to learn about how to help increase veterinary care accessibility in places such as the North. I look forward to continuing my engagement with VWB/VSF and am excited about the opportunities that this scholarship opens. The clinic trip to Kugluktuk, NU that I attended this past spring was very rewarding, and I felt very grateful to meet the people of the community and to work with the amazing volunteer team. This scholarship also eases my worries about not being able to afford my educational path. Since I have a non-IPA (Interprovincial agreement) seat, my tuition is much higher than an IPA seat. And, I do still worry that I won't be able to afford my last year of veterinary school. So, this scholarship helps me close my potential deficit for tuition in my last year and I am immensely grateful for it. It means I can finish this program and become a veterinarian so I can start helping people and their animals!
2. Why is it important to support animal health across the North?
I have a strong calling to live and work in my home community in Whitehorse. I miss my family and have a longing to learn more about my culture. Since being in school takes me away from my First Nation community and my culture, I haven't had the chance to figure out my full identity as an Indigenous woman. I am hoping to make significant contributions to increase animal health care access in the North, but I am unsure what that exactly that looks like for me right now. I am certain that I would love to continue to volunteer with VWB/VSF as a vet student and as a fully grown veterinarian in the clinics they provide to communities in the North. I do want to explore how I can personally increase access to animal health care in the Yukon. But, I will need some time to work a clinic job to first gain confidence in myself and what I have learned in school, tackle my looming debt, and also figure out how I can facilitate low-cost or free veterinary services to communities in the North. I am motivated and I do want to do more, but I'll need some time to become established and get a handle on being a new graduate.
3. What are you most looking forward to about your school year ahead?
I'm excited to do my first live spay surgery coming up! This is going to sound really cheesy, but I love learning about all the diseases/treatments/diagnostic tests that we need to know because I know that it will be practical information I will be using in the not-too-far future. I also believe the more I understand and learn in classes, the more prepared I will be for when I'm out in practise. I also feel like third year has a lot of "level-up" moments. For example, in third year we have to do vaccine clinics where we do the initial history question work up with real owners, a physical exam and report findings back to the clinician and fourth year veterinary student, simulate client scenarios, along with the live spay surgery. All of these requirements are scary when first hearing about them, and I often think "how I am going to be able to do this?" (because it's the first time most of us are going to be in these situations), but I have found throughout first and second year, and the first bit of third year, that I have it within me to do these things and that I need to take a big breath and believe in myself and just do it! I can't take all the credit though; our professors want us to succeed and give us the tools so that we can do so. And, our peers are always there to support you and give you a hand when needed.
4. Anything else to add about being an Access to Care award recipient?
I hope to inspire other young Indigenous, Inuit, and Metis students who want to become veterinarians and show them that it is possible for them to pursue their dreams and that it's worth it! I know before I got into vet school, there were a lot of messages I was receiving from various people that vet school is hard to get into, and that I should explore my other options because it wasn't likely that I would ever be accepted. I want young people to know that with hard work and believing in yourself, you can make your dreams happen. Please don't let anyone tell you what you are and are not capable of. Only you know that, and even if it feels impossible try, you never know — you might just achieve your dreams.
Check out the full list of Summer 2023 Access to Care Award recipients.