OTTAWA, ON, August 3, 2023 – Hey Ontario: get your tickets today! Veterinarians Without Borders/Vétérinaires Sans Frontières (VWB/VSF) has launched its 50/50 raffle, with funds raised going towards one deserving veterinary student who is passionate about animal care in Ontario. With 3,570 tickets in total up for grabs – and 1 in 3,570 odds of taking home half the pot - one lucky winner will have the chance to take home up to $10,000, all while helping ensure animals across Ontario receive the veterinary care they need. 

The 50/50 raffle runs today until September 21, 2023, at 7:00 p.m. ET, with the draw set to occur on September 22, 2023, at 1:00 p.m. One ticket can be purchased for $10; a 3-ticket pack can be purchased for $25; a 10-ticket pack can be purchased for $50; and a 50-ticket pack can be purchased for $200. The raffle is only open to Ontario residents, age 18+.  
"With sharply rising living costs, like housing and food, we're hoping that this funding will help ease the financial burden for a veterinary student," said Charmaine Brett, executive director of VWB/VSF. "Veterinary shortages are felt across nearly every community in Canada, which can lead to dire consequences for animals – and their owners," said Brett. "The important work that veterinarians do to keep animals healthy will not only help ensure the well-being of our four-legged friends, but also help to prevent the spread of zoonotic diseases, like rabies," Brett added. 
Hurry! Tickets are limited! Get yours today.
Tickets can be purchased at: vetswithoutborders.rafflenexus.com
Raffle Licence #RAF1327032 
Photos below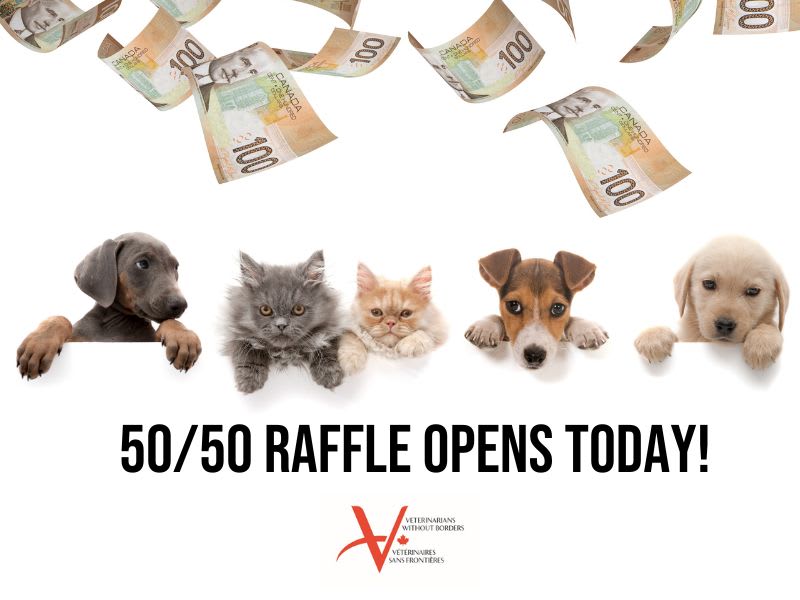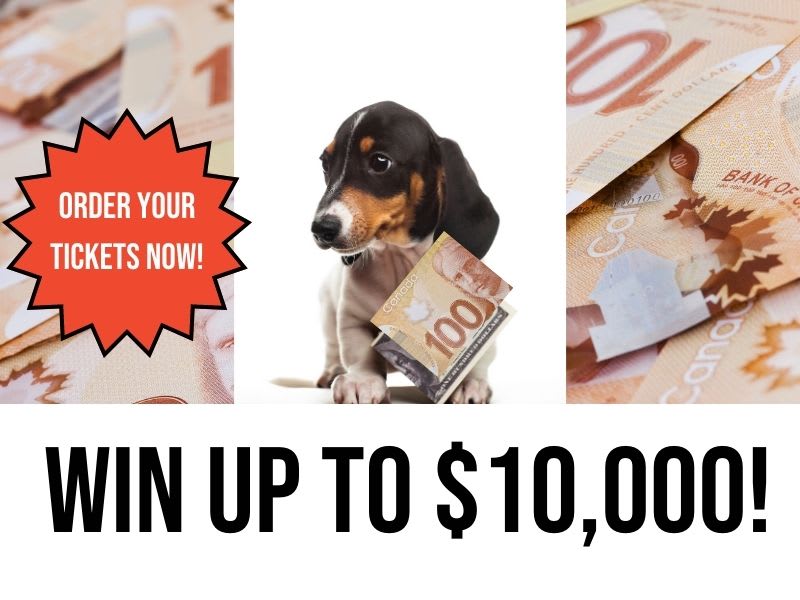 Media contact 
Laura Eley 
Communications Officer 
E: laura@vetswithoutborders.ca   
C: +1 343-633-0272, x 114 

About Veterinarians Without Borders/Vétérinaires Sans Frontières 

Using a One Health approach, Veterinarians Without Borders (VWB) works for, and with, communities in need to foster the health of animals, people and the environments that sustain us. VWB works in Africa and Asia to improve the living conditions of the most disadvantaged rural populations through veterinary and agricultural services, sustainable animal production, training, value chain development and sustainable natural resource management. Additionally, we support remote Northern Canadian communities to improve animal health through temporary spay and neuter clinics, reduce the spread of rabies, and work to create the conditions for long-term, community-led sustainable animal health services. VWB/VSF also responds to crises, worldwide, and is currently providing emergency support in Ukraine, Pakistan, South Sudan, and Turkey to address the growing needs of animals and communities. 
Learn more at vetswithoutborders.ca  

-30-