Türkiye: An Overview
The devastating earthquakes that rocked Türkiye in February 2023 killed thousands and left many animals, such as dogs, cats, and other cherished pets, in life-threatening conditions or suddenly homeless. While some families were forced to desperately search for their trapped pets, other animals tragically lost their caring owners in the tremors. Some animals remained trapped under the rubble, anxiously awaiting rescue, for weeks.
VWB/VSF quickly sprung into action, teaming up with local organizations to provide emergency veterinary care, transportation between shelters, and search and rescue efforts. Due to the winter temperatures, warming shelters were also desperately needed to ensure animals did not freeze. In the days and weeks following the quakes, VWB/VSF and our local teams also worked hard to reunite animals with their human families.
We currently remain their, in partnership with Humane Society International (HSI), to provide ongoing access to critical veterinary services.
From the Annual Report:
1,136 Emergency veterinary assessments
2,041 Cats found and cared for
1,671 Dogs found and cared for
271 Pets reunited with their owners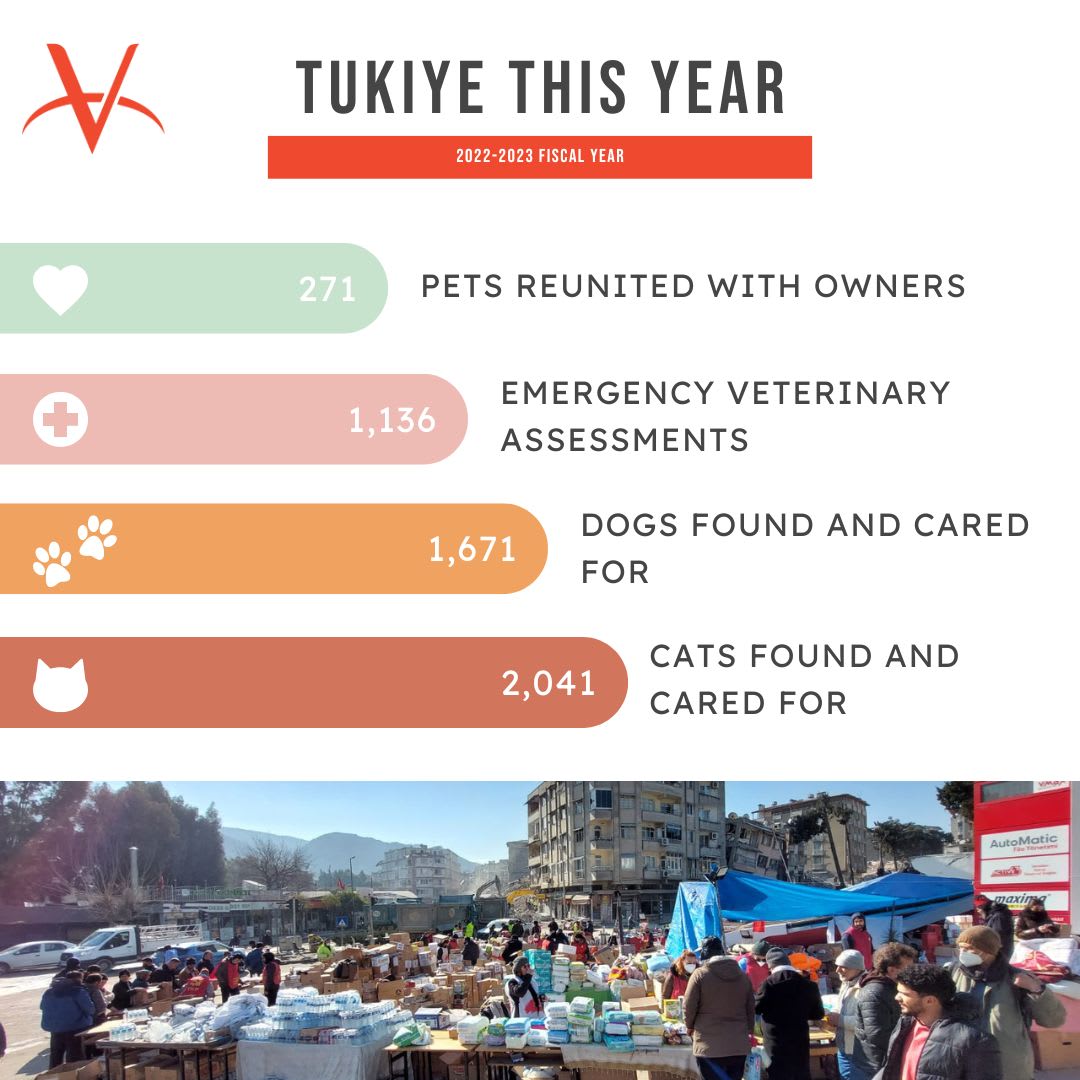 Your Support Means Everything
Veterinarians Without Borders North America/Vétérinaires Sans Frontières Amérique du Nord couldn't do the work we do without your support. Whether it's a financial donation or a donation of your time, by improving the health of animals you will be working to improve the health and quality of life for people throughout the world.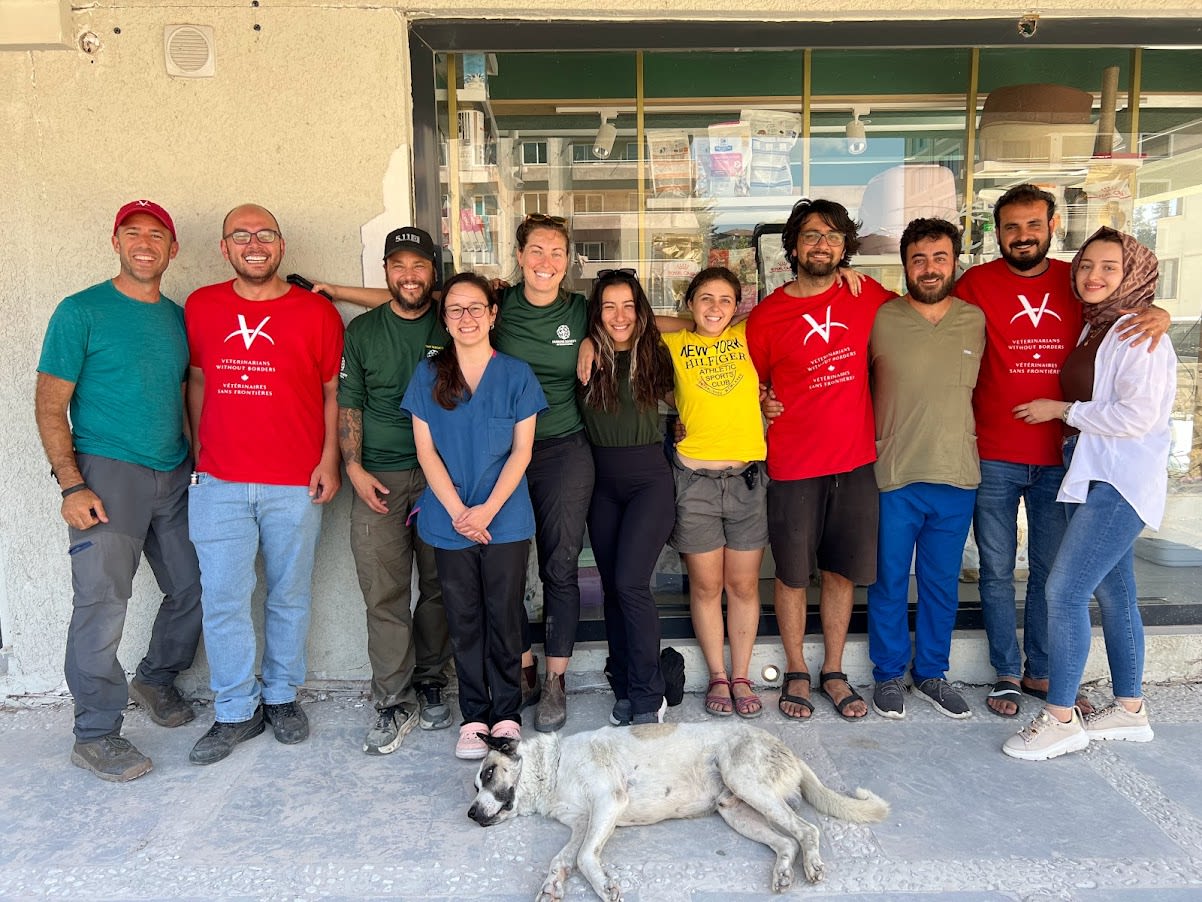 Why We Are Here
In the months since the earthquakes struck, communities across Türkiye are continuing to rebuild. Throughout many of these areas, VWB/VSF and our partner, HSI, remain one of the only accessible veterinary providers, helping to provide emergency animal care along with long-term preventative care, such as spay/neuters and vaccinations. By maintaining these veterinary services, we can help to ensure that animals receive care, when and where they need it, and that pet owners have access to needed services. 
Displaced animals and those without owners may also become susceptible to diseases, including zoonotic diseases that can be transmitted to humans. Through ongoing veterinary care, we can mitigate these risks by implementing vaccination programs, monitoring for infectious diseases, and providing necessary treatments. This not only protects the animals themselves but also safeguards the health of the communities as they rebuild. 
Your support can ensure that these veterinary services remain accessible for animals and communities that need it the most.