In Kenya, Veterinarians Without Borders/Vétérinaires Sans Frontières Canada is working through a One Health lens with on-the-ground volunteers and partners to strengthen the health of animals, people, and the environment. One of the ways we're doing this is by working with local farmers to train them in implementing biogas on their farms. This is not only creating a sustainable fuel source, but also a source of energy that, long-term, is more economically advantageous.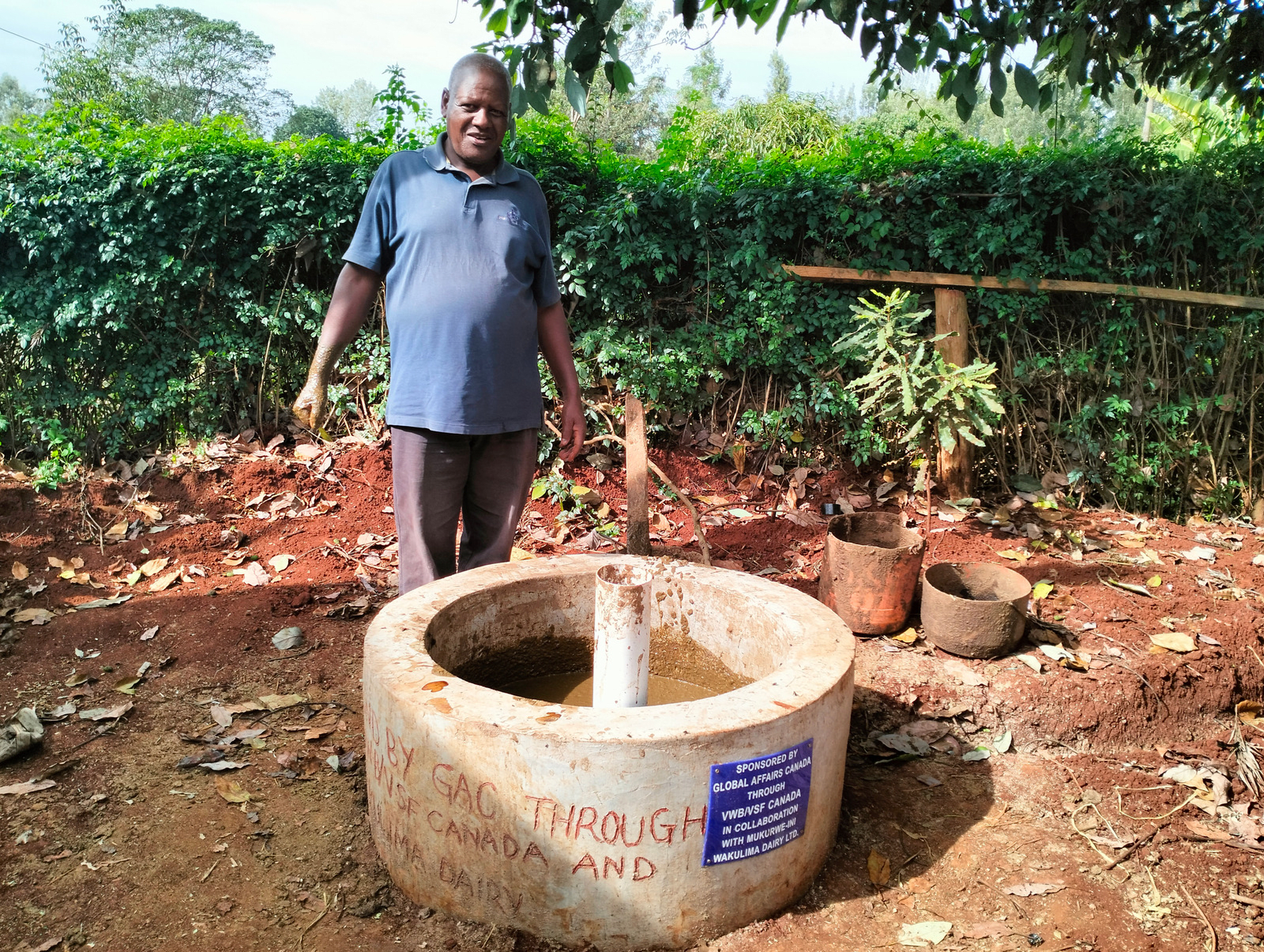 Mwaura, a biogas training participant, from Wakulima Dairy.
The benefits of biogas
So... what exactly is biogas? Why does it matter?
Biogas is a clean and renewable source of energy that is generated from the anaerobic digestion of organic matter, such as animal waste, food waste, and agricultural residue. It provides a sustainable source of energy, improves soil fertility, promotes hygiene and sanitation, generates income, and helps to mitigate climate change. Here are some of the benefits of biogas implementation for farmers in Kenya:

1. Energy production: Biogas production provides farmers with a sustainable source of energy that can be used for cooking, lighting, heating, and even for running small-scale industries on the farm. This reduces the dependence on traditional fuels such as firewood, charcoal, and kerosene, which are not only expensive, but can also have negative environmental impacts.

2. Improved soil fertility: The byproduct of biogas production is a nutrient-rich organic fertilizer that can be used to improve soil fertility. This fertilizer contains essential nutrients such as nitrogen, phosphorus, and potassium, which are essential for plant growth. Increased soil health reduces the need for chemical fertilizers, which can also be expensive and harmful to the environment.

3. Improved hygiene and sanitation: Producing biogas reduces the amount of animal waste that is left untreated, which, in turn, can lead to environmental pollution and the spread of diseases. By using biogas systems, farmers can convert animal waste into a useful resource, while also improving hygiene and sanitation on the farm.

4. Income generation: Utilizing biogas can provide farmers with an additional source of income. Farmers can sell excess biogas to neighboring households or, alternatively, to small-scale industries that require energy. Additionally, the organic fertilizer produced can be sold to other farmers, generating additional income.

5. Climate change mitigation: Biogas production helps to reduce greenhouse gas emissions by capturing methane, a potent greenhouse gas, that would otherwise be released into the atmosphere. This process is helpful in mitigate climate change and its impacts on the environment.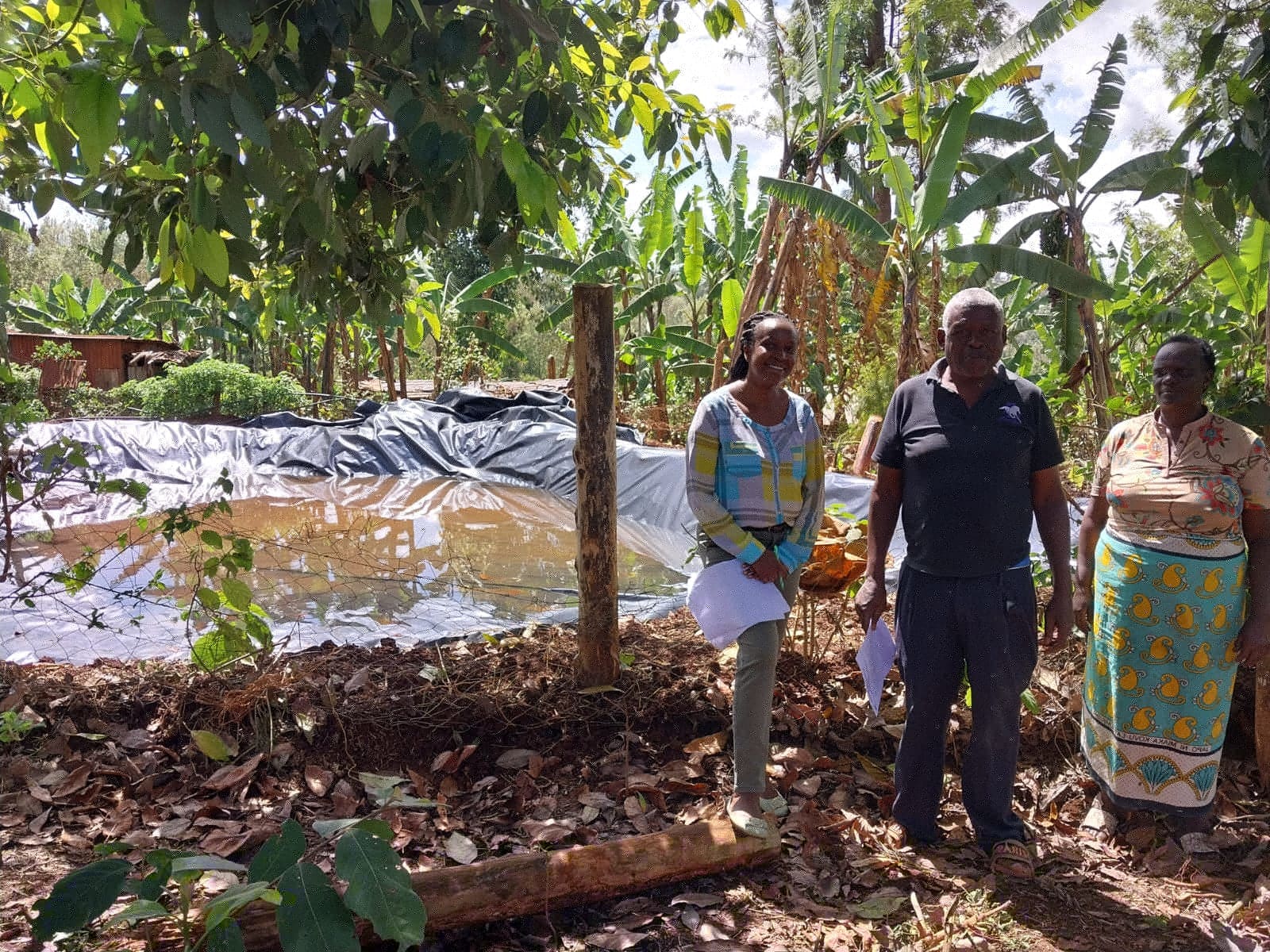 Faith with Mwaura at a biogas training session.
One of our alumni environmental VETS volunteers, Faith Njeri, hosted a presentation on her work in Kenya. Check it out here.