"WE ARE CURRENTLY UNDER FIRE, AND HAVE NO FOOD OR WATER."
These were the chilling words I heard from Anna* when I reached out to her animal shelter located on the outskirts Kyiv.
The situation in Ukraine has become a humanitarian crisis. It has also become an emergency for animals.
Under threat of death, people in Ukraine are faced with excruciating decisions.
Do I stay and risk death because I cannot bear to leave my animals? Do I flee and leave them behind to fend for themselves? Do I go, but leave them at a shelter in the hopes they will survive
These - among so many other unimaginable decisions - are what breaks my heart. I know it breaks your heart, too.
Veterinarians without Borders is urgently raising funds to support shelter friends in Ukraine, and in other locations where people and their animals are fleeing, specifically to bordering countries where the need is and will be great.
We will be monitoring the situation, and planning for any subsequent interventions where we can stage further assistance. 
For now, we must get funds to these shelters so that they can provide the basic comforts of food, water, and shelter.
Please donate today in support of these emergency efforts and we will ensure your donation gets directly to these shelters and the animals in their care.
My heartfelt thanks for giving as generously as you can,
 
- Charmaine Brett, Executive Director
*For reasons of personal safety in the war zone, this name has been changed to protect this individual.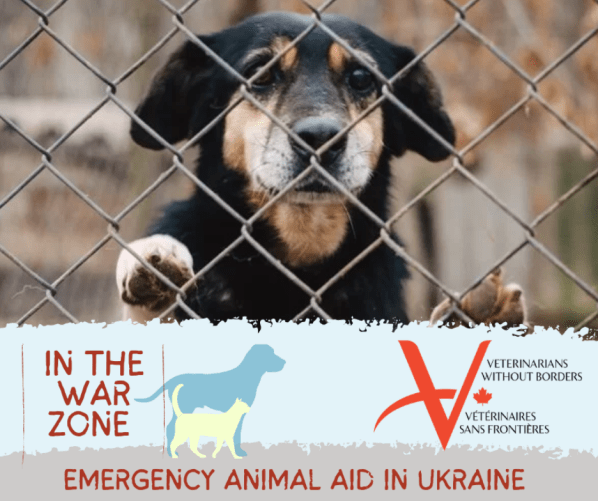 Help Save Ukraine Animals in Crisis
Your urgent gift is greatly appreciated. You will help save the lives of shelter animals in Ukraine, and also help to save the lives of beloved family pets waiting to be reunited with their owners.
Thank you for helping.